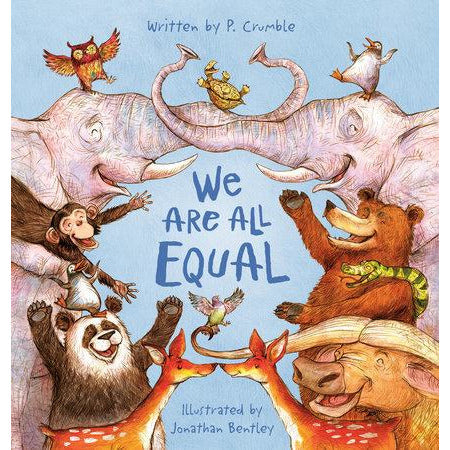 Penguin Random House, LLC
We are all equal
$17.99
A diverse group of animals comes together to celebrate one very important idea: no matter our differences, we are all equal.
We are all equal, let's shout it out loud.
We share hopes and dreams, we're equal and proud.
These animals may all be different from one another, but they know that doesn't matter. They have different lifestyles, different places of origin, different abilities, different types of families, and more. But big or small, weak or strong, native or new to their land, these animals are all equal, with no one better, more important, or more worthy than the others.
With vivid, vibrant art and a resounding message of tolerance conveyed with a sweet and playful rhyme, this book is a celebration of the many different ways to be, all of which are good, welcome, and equal.