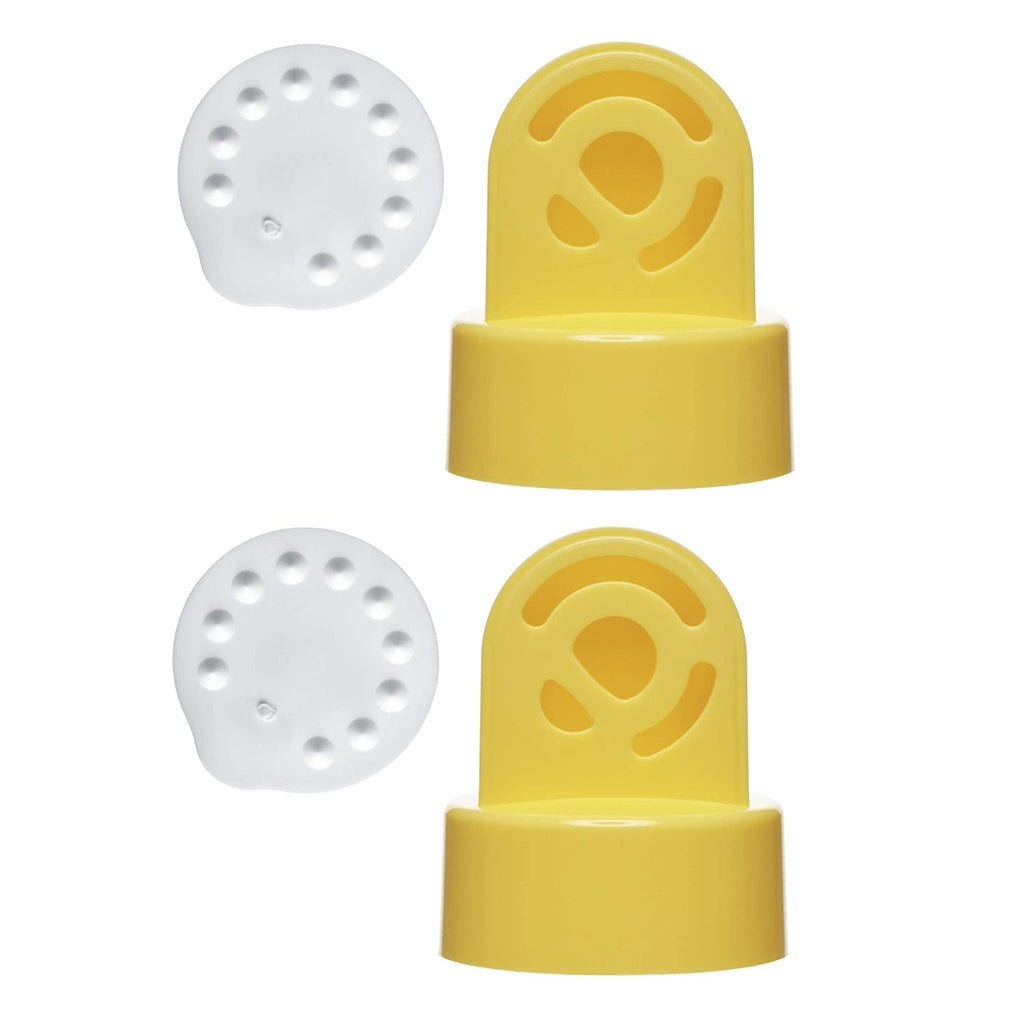 Medela, Inc.
Spare Parts Valves and Membranes for Medela Breast Pumps
$7.00 $7.00
Designed for All Medela Breast Pumps Except Sonata and Freestyle.
Medela replacement parts are great for always having clean, extra breast pump parts ready to go at a moment's notice. These are the secret to a working pump system and often the first things to lose. Especially the membranes! Spare valves and membranes are engineered, tested, and approved for use specifically with your Medela breast pump – 
These Medela extra parts, consisting of spare membranes and valves, are conveniently compatible with all Medela breast pumps EXCEPT for the Sonata and Freestyle pump. This means that you can use these sets with breast pumps like the Pump in Style, Swing, Sonata, and Hospital Grade Symphony Pump
These extra valves and membranes are also compatible with all Medela PersonalFit breast shields.
Included: (2) Valves; (2) Membranes 

For hygienic reasons this product cannot be returned once opened.