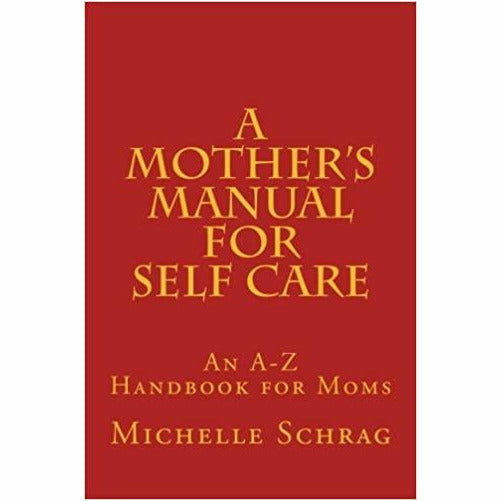 Michelle Schrag
Mother's Manual for Self Care
$16.00 $16.00
This book is a must read, back pocket manual, a best friend with an unconditionally loving voice for all moms and all parents. It's an A to Z handbook - supporting parents through 26 different common emotions/situations that come up. From 'Anger' to 'Worry', you look up your current uncomfortable feeling and read a quick inspiring page with affirmations to support you through that feeling.
This is not a parenting book. It's a book that has you put the oxygen mask on first. It takes care of you, so that you can then take care of your children. 
This A-Z manual shines a light on these emotions that we judge ourselves about, and helps us get to the core of the unwanted feeling we are having. 
There are self care exercises in the back of the book to help create long lasting self-confidence so that you can continue to parent from a healthy place. 
This book is not supposed to be a substitute for medical advice. It does not cover clinical diagnosis. If you feel like you need help, please contact a trusted friend or your physician. Please reach out for help and take care of yourself! 
I wrote this book because I needed it! So many new emotions and situations came up when I became a parent and I couldn't find a book that helped ME as a mom. I hope that you keep this book nearby so you can reach for it whenever you feel something bubbling that you aren't sure about. Pick it up, get the support that you need, and move on. I hope you pass it on and share it with other moms.