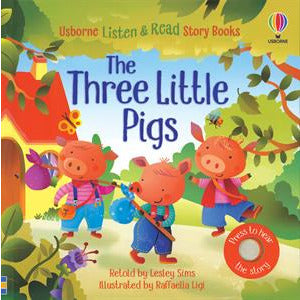 Usborne Books
Listen & Read, The Three Little Pigs
$15.99 $15.99
The three little pigs are off to build houses - but a little wolf is watching them... A lively retelling of the much-loved traditional tale, with a gentle ending for young children. A button on each page allows readers to hear the story as they read.
Series: Listen & Read Story Books
Charmingly illustrated sound book versions of classic fairy tales, sure to appeal to the youngest of readers.