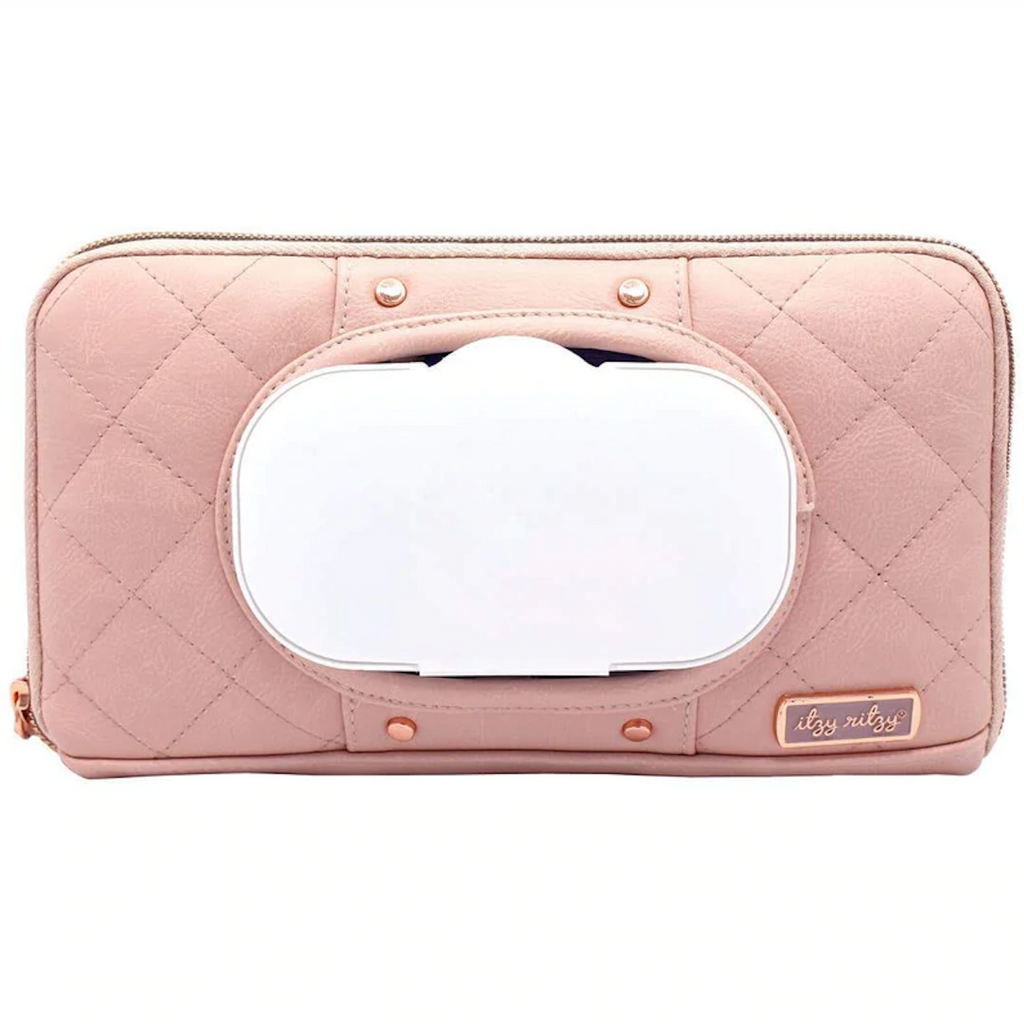 Itzy Ritzy
Blush Travel Wipes Case
$20.00 $20.00
The Itzy Ritzy convertible baby wipes case can clip to your car visor or be carried as a clutch without the removable visor clips. It also fits perfectly in a diaper bag!
This case comfortably fits travel size wipes packs and can accommodate mid-size wipes packs of up to 64 wipes. It is designed with an opening to fit all shapes and sizes of wipe dispensers and secures wipes in the case with a durable zipper. This wipes case coordinates beautifully with the Itzy Ritzy Boss Backpack Diaper Bag. In Blush color.
Note: refillable wipes not included.