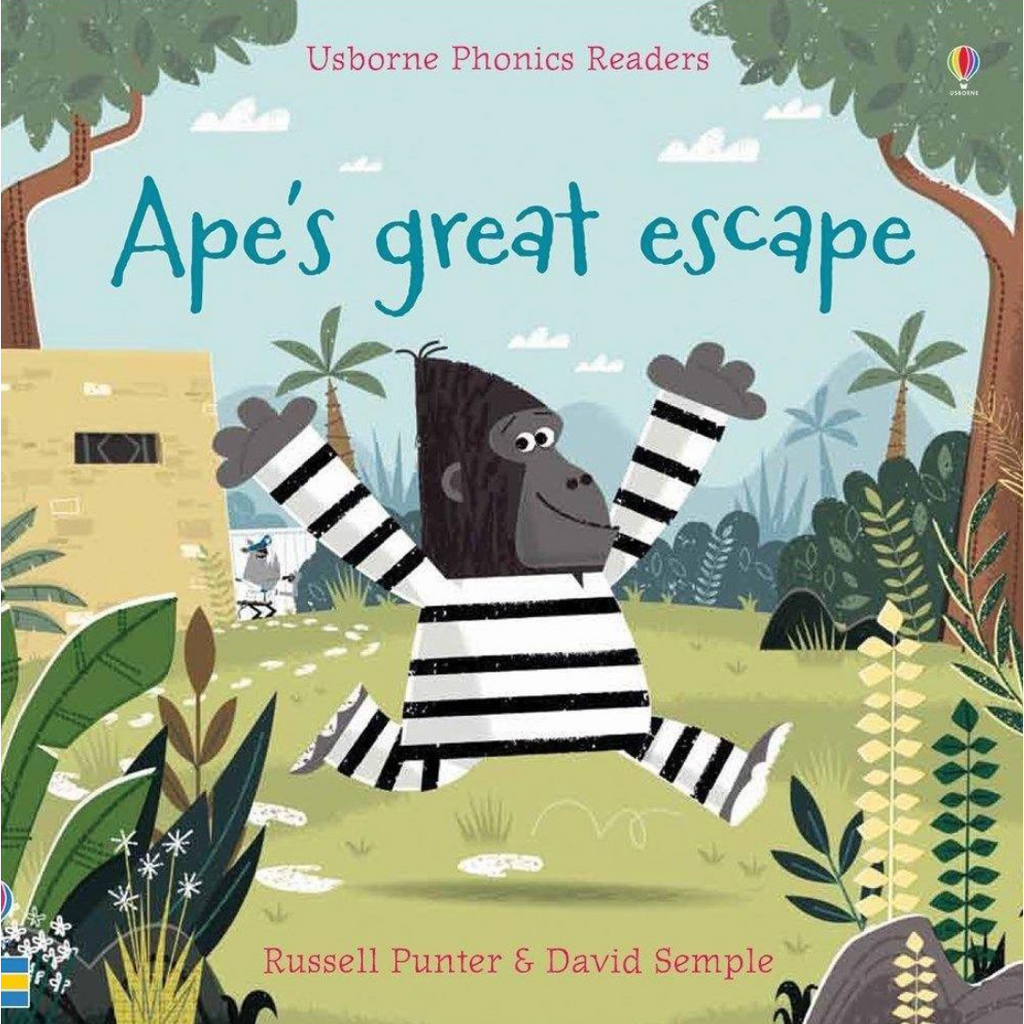 Usborne Books
Ape's Great Escape
$6.99
Ape's in chains for stealing grapes... find out how his great escape goes with this lively story and humorous illustrations, ideal for children who are beginning to read for themselves or for reading aloud together. With simple rhyming text and phonic repetition specially designed to develop essential language and early reading skills. Guidance notes for parents are included at the back of the book.
Series: Phonics Readers
For beginner readers: phonics-based text is cleverly blended with a funny story. Includes phonics guide for parents.