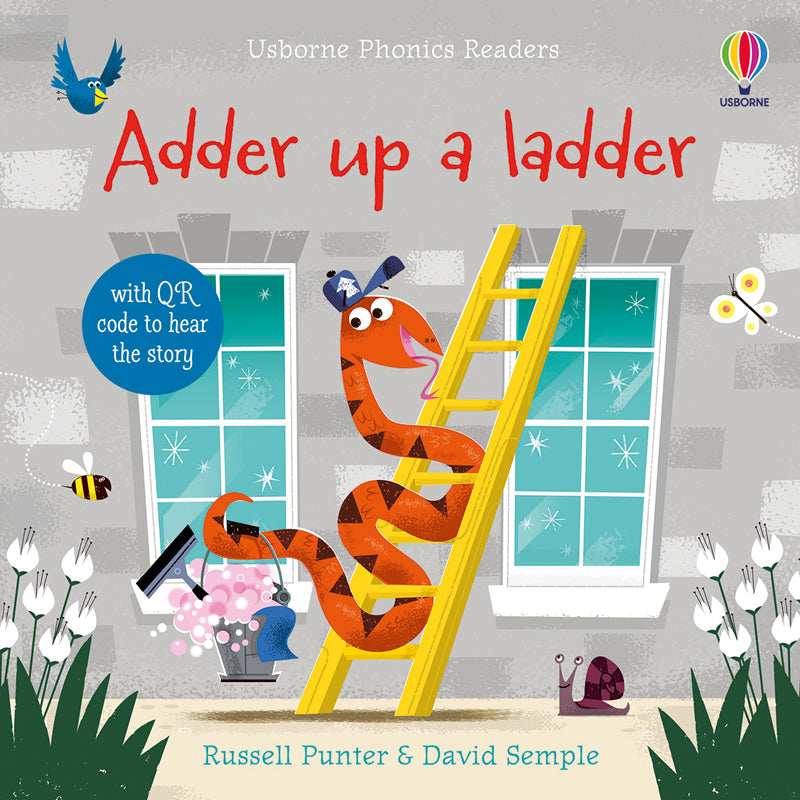 Usborne Books
Adder up a Ladder
$6.99 $6.99
Adder's all set to start her new job at Badger's Cleaning Company. But when she climbs a ladder for the first time, she quickly finds she has no head for heights. Can anything help her overcome her fears? Find out in this charming addition to the Phonics Readers series.
Series: Phonics Readers
For beginner readers: phonics-based text is cleverly blended with a funny story. Includes phonics guide for parents.