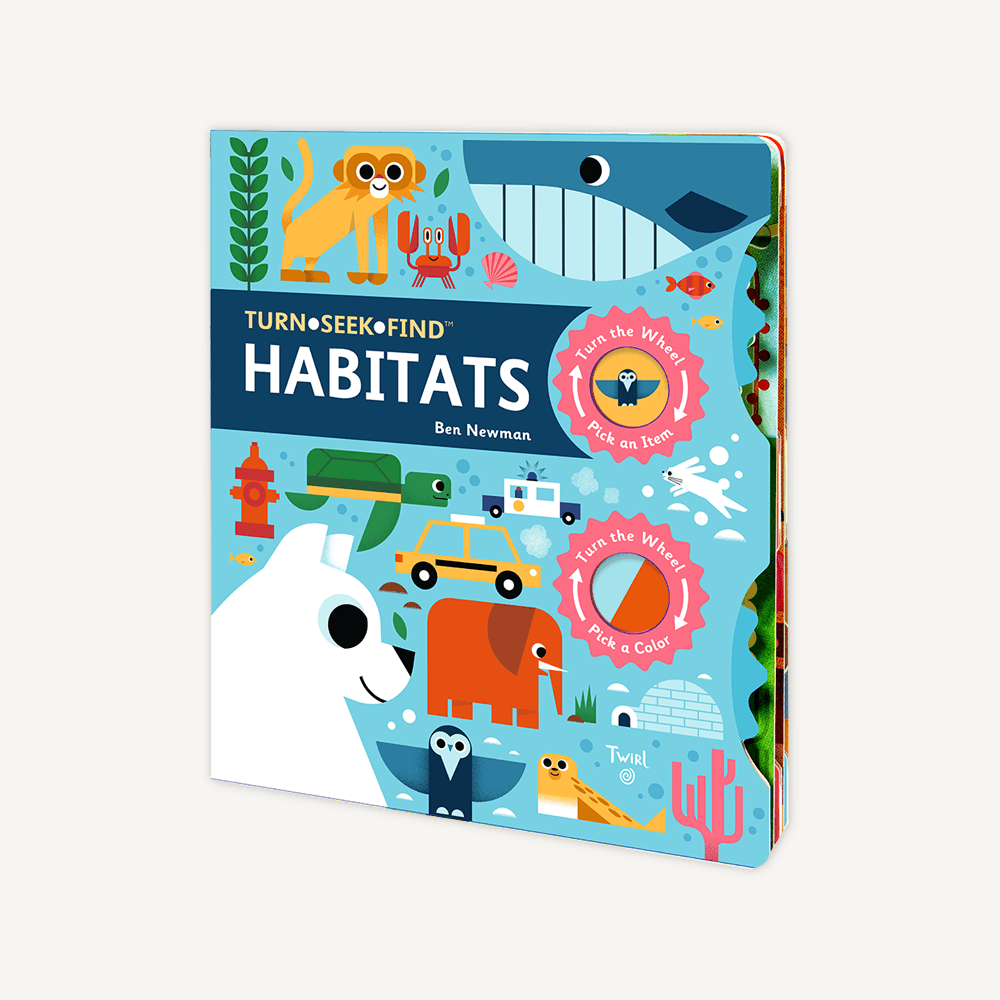 Chronicle Books/Hachette Book Group USA
Turn Seek Find Habitats
$14.99 $14.99
Turn the wheels and find the objects in each big scene! In this innovative seek-and-find format, there are so many items and animals to spot and identify. Young children will learn to uncover objects of all colors and sizes hidden in the beautifully illustrated scenes, as well as find out about different habitats around the world.
Four activities in one!
Two built-in activity wheels
Cultivates observation skills, visual memory, and improves fine motor skills
Sturdy oversized book perfect for at-home or on-the-road fun
Fans of Habitats will also enjoy the other books in the series like Seasons!
Interactive books for 3- to 5-year olds
Books for preschool and kindergarten
Fun activity books for kids