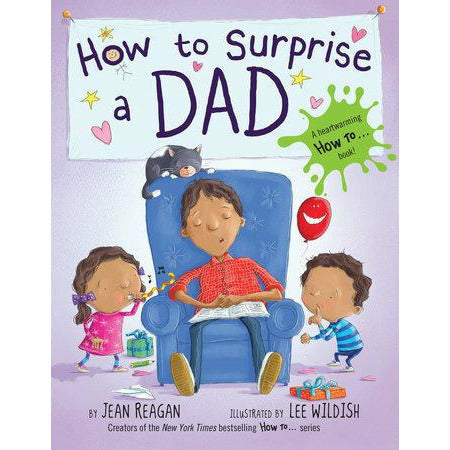 Penguin Random House, LLC
How to Surprise a Dad
$8.99
From the creators of the New York Times bestsellers HOW TO BABYSIT A GRANDPA and HOW TO BABYSIT A GRANDMA comes a charming HOW TO book that's all about surprises!

So you want to surprise your dad? You're in luck! The pages of this book are full of tips on how to become a super dad surpriser, including tips for things you can make, do, or find—just for your dad.

Be sure to read up on:
· Yummy treats and presents for a dad
· What to do if he starts getting suspicious
· How to prepare for the big moment (where to hide everyone, and how to practice whispering "Surprise!")

From the author-illustrator team behind the New York Times bestselling HOW TO… series comes an adorable, funny, surprising celebration of dads!